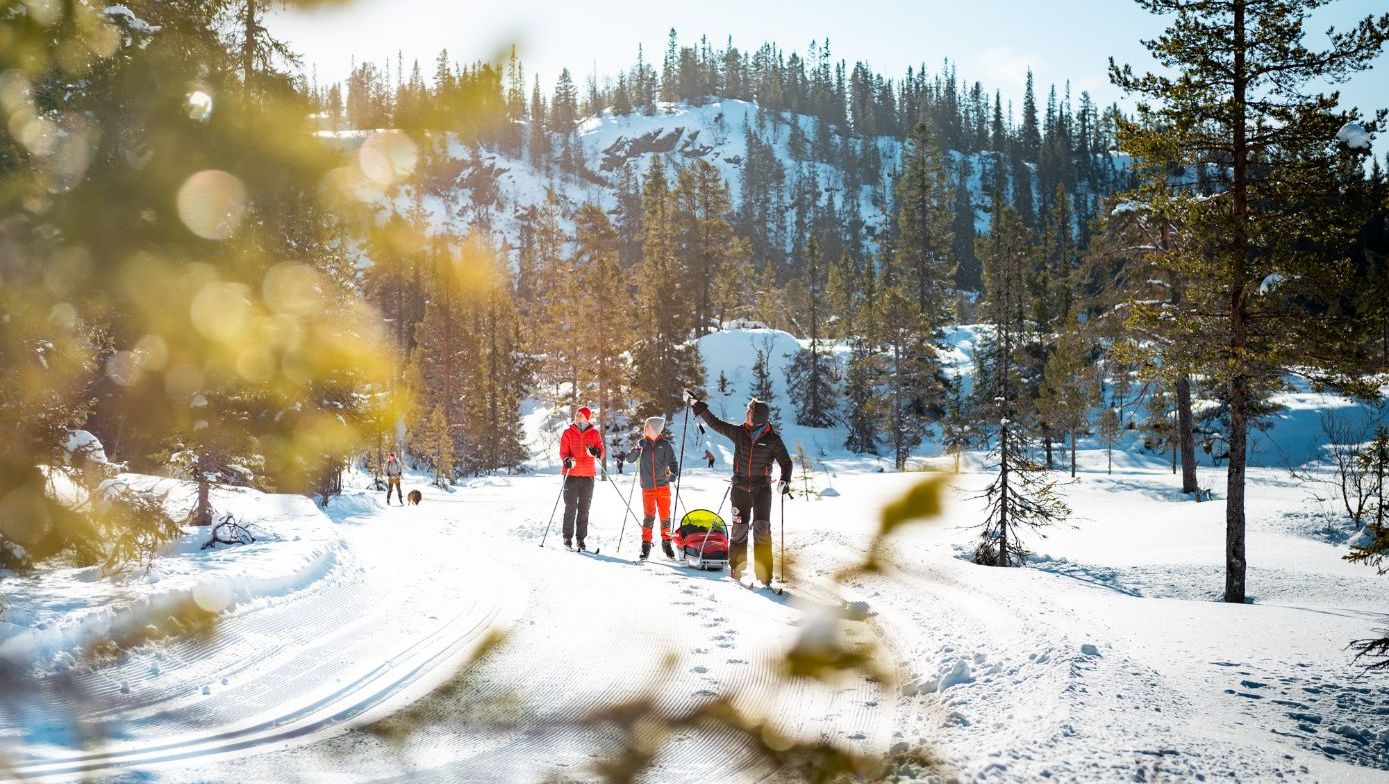 17/01/2023
Ski & winter fun
Enjoy the many ski routes with direct access from Groven, or go sledging right outside your accommodation.
You'll be delighted to discover that our area has great network of trails for cross country skiing. Just outside. Check the "Skisporet" mobile app for maps and information on snow conditions. If you fancy a late night workout, there's a cross-country skiing lighted trail of 3k in Åmot town centre.
Ski loaner services (free) are available at Frivilligsentralen (NOR: Volunteers' centre) in Åmot town centre.
Our cabins are equipped with a simple snow sled, which provides a great play time at our local hill at Groven. We do also have a designated bonfire area which you are free to use. (Firewood included)
Rauland is Telemark's greatest ski destination, and located just a 25 min. drive from Groven Camping & Hyttegrend.
If you are looking to climb/hike the local mountain peaks, you'll find Haukelifjell and Hardangervidda National park just an hours away by car. These areas provide great possibilities for randonee, big mountain skiing and offpiste adventures, as well as alpine skiing in Haukelifjell Ski resort.
Feed