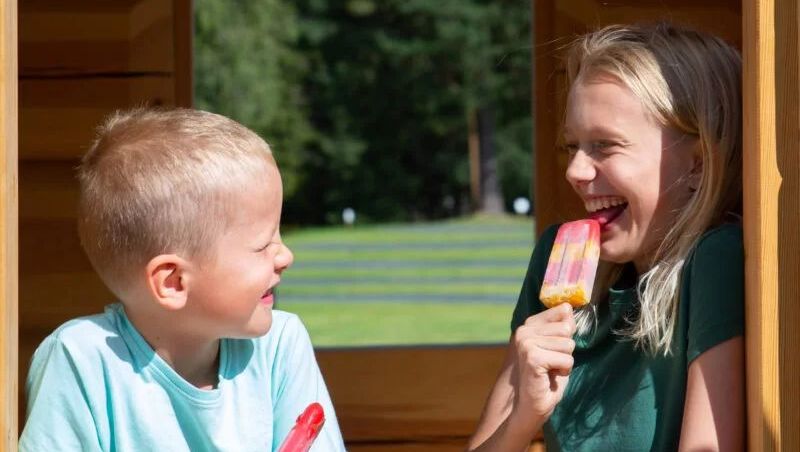 17/01/2023
Kiosk
During summer, we host a kiosk where you'll find ice cream and other corner shops goods
If you visit us during summer, you'll enjoy our kiosk at Groven. From the kiosk you are able to order freshly baked bread rolls for breakfast. The kiosk also sells ice cream and other "corner-shop-goods". 
If you are looking to enjoy the local cuisine, we do also sell unique and interesting food from local producers such as the award winning Lega cheese. raspberry lemonade from Liengård and Olive oil from Uliveti. You'll also find refreshments from Lindheim and pizza.
We offer a variety of local consumables, and carry a licence to serve alcohol.
A fire pit is lit every evening, so guests are able to enjoy the summer night accompanied by the crackling of a cosy fireplace. The fire pit is a small metal cauldron surrounded by a seating area - perfect for having a relaxing evening while planning tomorrows adventures. In July we also host an evening quiz game every wednesday, where we invite both guests and locals to fun family quiz. 
Feed